Quantification of real risk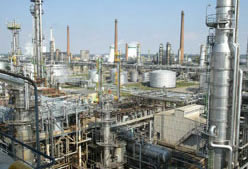 The fact is not contested that industrial activities can result in serious water pollution. A recent example of this was the accident at Baia Mare (Romania), where some 100 000 m³ of cyanide contaminated water flowed from a mining company from the tributary Rivers Somes and Theiss into the Danube. But also the events of the Sandoz accident over 10 years ago have not been forgotten. The ICPDR developed a method for assessing potential dangers from environmentally relevant industrial plant. On the basis of this it was possible to establish the WRI (water risk index) and the Accidental Risk Spots (ARS). The problem is here however that in this Water Risk index only the volume and the water danger of the substances are taken into consideration, but not the kind of safety level. Thus an enterprise, in which all recommendations of the river basin commissions are converted, is evaluated exactly the same, like an enterprise with serious safety-relevant lack. That makes the evaluation of a plant necessary regarding the current risk. The current risk can only be established and assessed on the basis of a thorough testing and evaluation of the relevant plant. The checklist method that has been developed is outstandingly suitable for this purpose.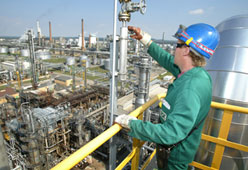 The most complex industrial plant can be checked and evaluated simply, in structured form and in accordance with international recommendations by means of this method. A possibility was developed for characterising the current risk posed by a plant on the basis of this methodology.